MARK1 Prototype
Created: 10.9.2015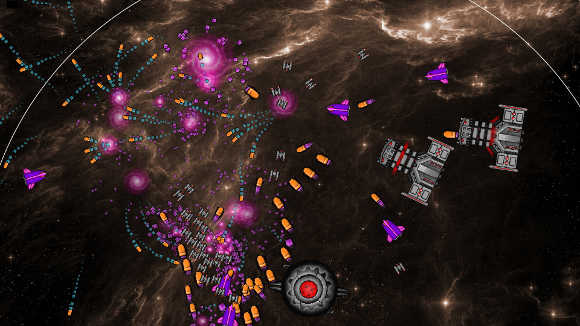 Simple twin stick shooter. Experiment on multithreaded game optimization (The engine can process over 10'000 explosions at the same time on the screen @60FPS on a first-gen i7!)
Download
Requirements:
Windows Vista, 7, 8, 8.1, 10
Direct 10.1 compatible graphics card
Installation
Extract the archive
Run game.exe
If it doesn't run, install Visual C++ 2013 Redistributable
Controls
WSAD/left stick – Move
Mouse + Left click/right stick – aim and shoot
What I've learned:
Parallel rendering
Collision detection
Using std::bind 1000 times/sec is a bad idea
License
This is is a prototype. It's distributed for free, as it is. If it doesn't work, send me an e-mail.